The Harris Family fonds
Good news! We're doing detailed arrangement and description of the John and Amelia Harris Family fonds to increase access. Our intern Emily will be working away for the next few months so it is necessary to suspend pulls of the material until the project is complete. We're sorry for any inconvenience. If you have a Harris emergency, please contact us at archives.services@uwo.ca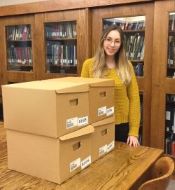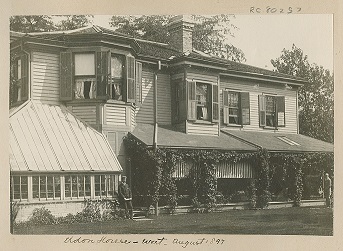 A complete finding aid of the Harris Family fonds has not yet been completed. In the interest of making the material available, file lists and other items have been added to this page. See the Virtual Exhibit below for information about the family.
Box Listing  

Boxes are listed with different degrees of detail. Some boxes have a simple descriptions of contents while others have file listing. Item level lists exist for some of the correspondence. 
Correspondence List by Item
Note: Dr. Robin Harris wrote a book based on the diaries of several of the Harris women. In working on the book, he borrowed correspondence from the original donation. Most was returned at the same time as the 1996 or 1997 donations. These items were integrated with the contents of the later donations to document their use. The note: "RH missing" refers to these items. The note: "RH returned" refers to items that were returned and placed back in their original locations before the later donations. Other items are listed as "not in file" or "file not in box", these may have be located elsewhere in the records or in the later donations.
Digitized Photograph Albums
The Harris Family fonds Virtual Exhibit