Harris Family Fonds

The J.J. Talman Regional Collection, now part of The University of Western Ontario Archives, received major donations in 1989 (George and Robin Harris, and Lucy Little), 1996, and 1997 of archival materials from the Harris family, which today comprise the Harris Family fonds. The fonds are comprised of materials dated between 1794-1959, with additional research notes accumulated by Robin and Terry Harris in preparation for their book The Eldon House Diaries, published by the Champlain Society in 1994
Highlights include:
Diaries, personal and travel related
Over 10,000 items of correspondence from and to family, friends, and major political figures of the period; also comprises correspondence related to John Harris's naval career and responsibilities as Treasurer of the London District
Materials related to the Rebellion Losses Claims
Papers of the Harris and McGee law firm
Over 1000 photographs, including albums and glass plate negatives
The Ronalds and Robertson Family Papers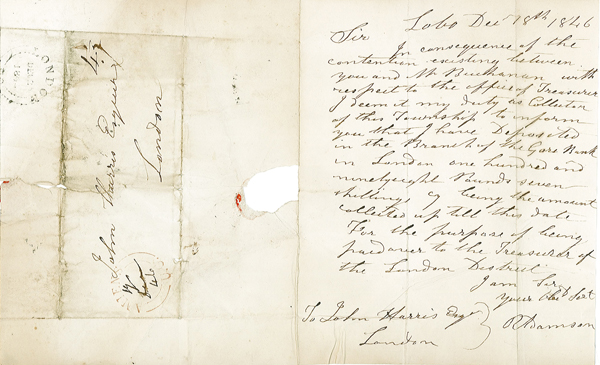 The Harris Family fonds is accessible to faculty and student patrons of Western Archives as well as the general public. Through a Land of Extremes: the Littledales of Central Asia, published in 2007, which documented the travels of Teresa Harris and her husband, St. George Littledale, made extensive use of The Harris Family fonds.

Western Archives patrons remain grateful to the Harris Family for their generous donation of Harris Family fonds.