Elizabeth Sutherland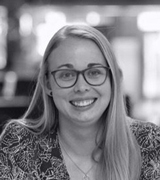 GIS Technical Specialist
Specialties
Geographic Information Systems (GIS)
Cartography
Geography and Earth Sciences
Professional Biography
I have five years' experience working as a professional GIS specialist. I recently launched the Western Libraries Geospatial Hub that highlights collaborative research projects from across campus. I am currently completing my MLIS part-time. I have experience working in a Geoscience Research Library. I am Founder and leader of the London GIS Working Group, as well as leader of the annual GIS Day Open House event at Western Libraries Map and Data Centre.
I also serve as Administrator of Western's ArcGIS Online organization, and several research Open Data Sites. I am a representative on OCUL's GeoCommunity, and curator of geospatial datasets available on campus.
I was awarded the Western Staff International Exchange Program admission in 2019, through which I had the opportunity to travel to Scottish Universities to promote Western Libraries and present on the Northern Tornadoes Project.
Education
BSc Honours Spec., Geographic Information Sciences, Western University
Research Interests
I serve as Lead GIS researcher on the Northern Tornadoes Project, as well as collaborator on the Loyalist Migrations Project and the El Salvador Mapping Memory project. I am most interested in connecting researchers on campus with GIS in order to provide insights into their data and projects, and to promote access and dissemination of research outputs. I am interested in researching open geospatial data, and using GIS as a tool for knowledge exchange, teaching, and research. Future work includes continuing to establish Western Libraries Map and Data Centre as a premiere GIS research centre, and to showcase the amazing research being done across campus using web-GIS tools.