Kristin Kerbavaz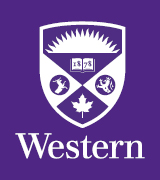 Assessment Librarian
Specialties
Assessment
User experience
Professional Biography
As the Assessment Librarian, I collaborate with my colleagues in User Experience and across Libraries functions to collect data that helps us improve our services and articulate our impact. I am particularly interested in critical approaches to assessment that prioritize equity and inclusion, and I tend to use mixed-methods approaches with multiple data sources to better understand our services and our users.
Education
BA, Spanish Language, Cultures, and Literature, University of Puget Sound
MLIS, iSchool, University of Washington
Research Interests
My research to date has focused on two distinct areas: library assessment practice and the graduate student experience. My library assessment work has focused on values-based assessment design, particularly in instructional assessment, and will soon be expanding to take a more holistic look at library impact. My work in graduate student experience has focused on creating effective training and mentorship structures in student employment programs.