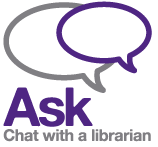 Explore the Libraries
Western Libraries provides access to a growing collection of online videos for use on campus and off. Access our Streaming Video Guide to learn how to find and use these videos for your research and classroom viewing.
Family Ties: Ontario Turns 150 is a travelling exhibit from the Archives of Ontario that explores the Era of Confederation through four families from different regions in Ontario. The display will be shown at Taylor Library (Feb 7-23), Business Library (Feb 24-Mar 9) and Weldon Library (Mar 10-30).
Through the Good Foundation, professor emeritus Dr. James Good has donated funds to purchase a rare gem. The addition of a first edition William Wordsworth's An Evening Walk "marks the collection as one of North America's finest."