Weldon Community Room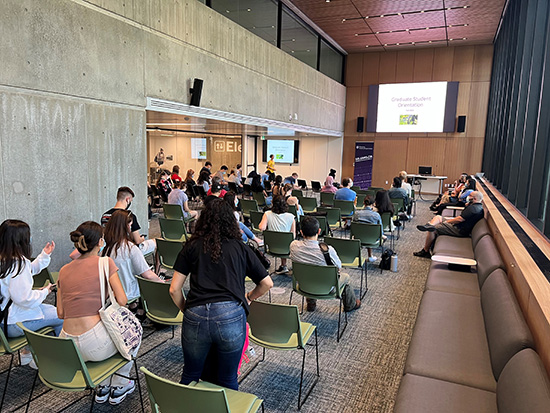 The Weldon Community Room is a multi-purpose space for hosting community events. Faculty, campus partners, USC-authorized clubs, and community groups are all eligible to book the space for a workshop, guest speaker, lecture, social event, etc.
This room is available Monday - Friday 8am - 10pm and Saturday - Sunday 9am - 9pm. Check availability prior to making your request.
Features
One, 180-inch TV screen
Two, 80-inch accessory TV screens
Computer
Microphone with surround sound
Podium
Flexible furnishings with multiple layout possibilities; theatre, workshop, and boardroom style.
Coming soon — full hybrid experience