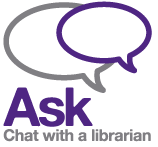 Explore the Libraries
Western Libraries new Course Readings service provides an easy way to request and access supplementary course material of all formats, ensuring that copyright and accessibility requirements are satisfied.
Western Libraries presents a series of how-to videos and help pages to help you get started with your research! Learn the best tips and tricks from our librarians!
Western Libraries will incorporate short and long-term budget strategies to deal with the drop in value of the Canadian dollar against the US dollar.