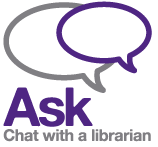 Explore the Libraries
Western Libraries' new Course Readings service provides an easy way to request and access supplementary course material of all formats, ensuring that copyright and accessibility requirements are satisfied.
Learn how Western Libraries can help make life easier for you. Come to our annual Bash Outside the Stacks on September 27th from 11:30am - 2pm on Concrete Beach. We'll have music from CHRW, giant games, cookies, prizes, and much more! #beachmeetslibrary
Joyce Garnett, University Librarian Emeritus, ensures that Western Libraries will continue to innovate and grow through a $1M planned gift.