Brian McMillan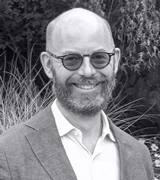 Director, Music Library
Specialties
Professional Biography
I am the director of Western's Music Library. In this role, I act as a liaison between Western Libraries and the Don Wright Faculty of Music, advocating for services, collections, and facilities that support the diverse needs of musicians at Western and, more broadly, in the London community. Previously, I worked as a librarian at McGill University's Marvin Duchow Music Library, focusing on music information literacy. I'm an active member of the Canadian Association of Music Libraries and the Music Library Association (US). I regularly perform and lecture on music-related topics. 
Education
BMus Honours, McGill University
MMus, McGill University
MISt, University of Toronto
Research Interests
I have presented and published articles and book chapters in the area of music information literacy. More broadly, I am interested in the information behaviours of musicians. An active singer and opera lover, I regularly deliver pre-concert lectures for the Canadian Opera Company.