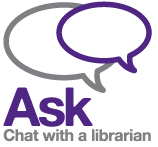 Explore the Libraries
Western Libraries provides access to a growing collection of online videos for use on campus and off. Access our Streaming Video Guide to learn how to find and use these videos for your research and classroom viewing.
Have you heard about the Weldon Wellness Station? We know exams can be stressful, so we'd like to give you the opportunity to learn skills and practice strategies to be successful during this exam season. Drop into the Weldon Atrium any weekday, April 5 to April 21, 10am - 4pm.
Extended hours begin April 3 for Weldon Library and April 8 for Taylor Library. To ensure your safety, Western ID (i.e. WesternOne card) will be REQUIRED to enter both Weldon and Taylor Libraries after 9 pm. Good luck on your exams!