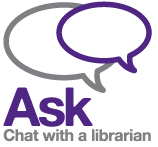 Explore the Libraries
Western Libraries' new Course Readings service provides an easy way to request and access supplementary course material of all formats, ensuring that copyright and accessibility requirements are satisfied.
Help plan the future of Libraries Spaces at Western! Take a break and come to our workshop October 3rd UCC 269C, 1pm or 3pm. We want to hear your ideas and we are looking forward to working with you!
Joyce Garnett, University Librarian Emeritus, ensures that Western Libraries will continue to innovate and grow through a $1M planned gift.