Deborah Meert-Williston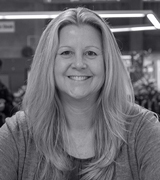 Special Collections Librarian
Specialties
Rare Books
Mediaeval Manuscripts
Local History Publications
Professional Biography
As a Special Collections Librarian for the Archives and Special Collections at Western Libraries, I am responsible for Rare Books, Medieval Manuscripts, and the published local history collection. Through acquisitions, instruction, consultation, reference, social media, and other activities, I curate, promote, and facilitate access and use of the rare book and medieval manuscript collection.
Education
BSc, Anthropology and Archaeology, University of Calgary
MLIS, University of Alberta
Research Interests
My research interests are currently focused on the use of scientific techniques to learn more about rare book and medieval manuscript materials, and the textual and social history of the books as artifacts.