Heather Campbell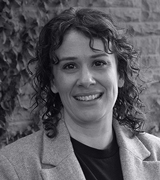 Teaching and Learning Librarian
Specialties
Teaching and Learning
Curriculum
Educational Development
Professional Biography
I joined Western Libraries as Curriculum Librarian in 2020. An educational developer, librarian, and certified teacher, I lead the Teaching and Learning Team's strategic curricular and pedagogical activities. I also support Western's broader teaching and learning goals as a member of the Centre for Teaching and Learning's curriculum team. Before starting at Western, I served 15 years at Brescia University College, as Associate Director of the Advanced Learning and Teaching Centre and Learning and Curriculum Support Librarian. My research areas focus on feminist pedagogy, teacher identity, and curriculum development.
Education
BA Honours, History, King's University College
BEd, Primary Junior, Western University
MLIS, Western University
Teaching Philosophy
I approach teaching as a community-builder. I believe deep and meaningful change can occur when we are open to learning from the experiences and values of others. My favourite teaching moments are when I don't need to say a word. A feminist pedagogue, I use backward design and critical approaches to build reflective and inclusive learning environments. Therefore, I consider myself a successful teacher when I see and feel connection, in all its forms – between my learners, the content, and myself as their facilitator.