Laura Smart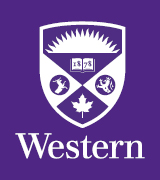 Metadata Management Librarian
Specialties
Metadata
Digital scholarship
Digital repositories
Professional Biography
I specialize in library and digital repository/digital asset management applications with an emphasis on metadata. My 25 years of experience includes being a department head for library technical services, systems evaluation and implementation, cataloging, business process analysis, taxonomy/vocabulary management, metadata analysis and clean-up, digital content management, data migrations, and digital preservation policy. Currently I manage metadata and electronic resources in Omni and support Western Libraries Research and Scholarly Communication.
Education
B.J., Carleton University
MLIS, Western University
ISO6363 Certificate of training, Primary Trustworthy Digital Repository Authorization Body
Research Interests
Current research interests include: managing complexity in digital preservation, applying and evaluating Linked Data within library metadata, and decolonizing description in library cataloguing.
I have published on my work creating novel browsing applications based on Linked Data, privacy and security issues in RFID management of library physical collections, faculty information needs, and the use of digital libraries in undergraduate instruction.
Teaching Philosophy
I utilize inquiry based learning with a hands-on approach in my teaching. I strive to be a guide on the side vs. a sage on the stage. I like to base my instruction on real-world problems and giving students the opportunity to directly apply theory to practice via project-based assignments pertaining to current issues in library and information science. I'm a certified Carpentries instructor and have taught workshops on Linux, Python, and OpenRefine.