Roxanne Isard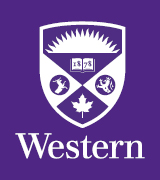 Research and Scholarly Communications Librarian
Specialties
Systematic Reviews/Knowledge Synthesis
Health and Medicine
Teaching and Learning
Professional Biography
I am a Teaching and Learning Librarian for Allied Health and Medicine. I have been an academic librarian for over 10 years. I work together with faculty to create and provide information literacy instruction on the research process. I also provide one-on-one consultations to students, faculty and researchers needing knowledge synthesis guidance (i.e., scoping and systematic review skills and processes). In addition, I design and maintain research guides for a variety of Allied Health areas.
Before coming to Western University, I worked within the corporate environment at the Toronto Stock Exchange and Ontario Securities Commission providing intelligence analysis and investigating white collar crime within the stock market. I also worked as a Reference Librarian for Gowlings Lafleur Henderson LLP in Toronto.
Education
BA, Sociology / Anthropology, Mount Allison University (minor in Music)
MLIS, Western University
BEd, University of Toronto
Research Interests
My current library research focuses on usability and efficacy of research guides. I am also involved in the research and publication of systematic and scoping reviews on the topic of homelessness. I enjoy partnering with faculty to research this topic and provide quality review output that will benefit the population.
Teaching Philosophy
My teaching philosophy is based on my belief that the most important values I can impart as an academic librarian are to set my community of users up for success. To accomplish this, I want to help people become critical, savvy consumers of information and lifelong learners. Adapting to each individual and their level of understanding is also something I feel is of utmost importance when it comes to a successful learning experience. We are a diverse group of individuals and our past learning impacts how we learn in the future.
I also always strive to create a collaborative environment that is inclusive and accessible, one that allows for respectful discourse that encourages a range of opinions - this is paramount. I want to open doors to ideas and demonstrate flexibility in my teaching. It is important to acknowledge and support each student as an individual learner, ensuring that marginal perspectives are heard.