Samantha Vettraino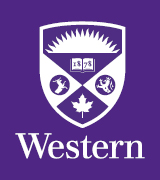 Library Assistant


Professional Biography
I am a Library Assistant on the Teaching and Learning Team covering all disciplines. My work is primarily focused on providing research consults to students, staff, and faculty, and assisting with teaching sessions. Before coming to Western Libraries in 2018, I previously worked for the London District Catholic School Board and the Library of Parliament.
Education
BA, History, King's University College
MLIS, Western University
Teaching Philosophy
My approach to teaching is focused on providing a space that is designed to build confidence and connections with the groups or individuals I am working with. By acknowledging and understanding the different experiences faced by our learners, I strive to approach each session with patience, enthusiasm, and a sense of collaboration. I believe that learning is a lifelong process, and my goal is to create an environment that is comfortable and allows the learner to explore their own ideas and find a research process that is suited towards their learning style.