Samuel Cassady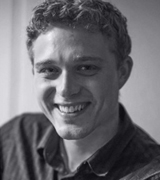 Head - Collections and Content Strategies
Specialties
Electronic Resource Licensing
Collection Assessment
Education Collections
Professional Biography
I began my career at the Southern Alberta Institution of Technology (SAIT), eventually assuming the role of Head, Collections and Technical Services. I accepted the role of Digital Information Resources Librarian at Western Libraries in 2015. Western provided the opportunity to work at a larger academic library, and work with the OCUL and CRKN library consortiums. In 2018 I began my current role as Head of Collections and Content Strategies, leading a team of talented librarians in a team-based collection development approach. I have since added Education collection responsibilities to my portfolio.
Education
BA Honours, Psychology / History, University of Guelph
MLIS, Western University
Research Interests
I am currently part of a research team investigating the alignment of expectations between faculty, administrators, and librarians in terms of librarian decision-making. With a specific focus on 'big deal' journal publishing and cancellations, our team aims to provide guidelines and best-practices for how librarians can reconcile faculty needs and administration expectations with cancellation/acquisition decisions they need to make in licensing academic journals.