Capital IQ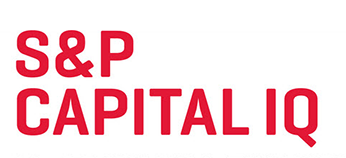 How can I access Capital IQ?
Capital IQ can be accessed on all Bloomberg computers located within the C.B. "Bud" Johnston Library (Business). 
The Bloomberg computers can be booked ahead of your visit for up to 2 hours using our Book a Bloomberg Computer form.
You will need a valid Western Identity to login to the Bloomberg computers.
Launch the program using the Capital IQ desktop icon.
What does Capital IQ include?
88,000 companies globally with over 5,000 unique financial data items and 2,500 industry-specific items.
Equity capital structure data on over 80,000 active and inactive public and select private companies worldwide.
Historical data going back to 1988 for US/Canadian companies.
Financials and Valuation
Qualitative Data
Global Market Data
Sell-Side Research and Estimates
News and Events
Fixed Income
Alpha & Risk Models
Credit Risk Solutions
Credit Ratings & Research
Investment Research
Reference Data Services
Security Valuation & Pricing
Consolidated Real-Time Market Data
Where can I get help with Capital IQ?
Contact us with your questions, or check out our Business FAQs.