Zack MacDonald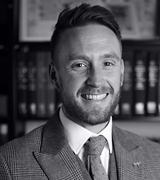 Map Librarian
Specialties
Cartographic materials
Historic GIS
Spatial Data
Professional Biography
I am the Map Librarian for Archives and Special Collections. I have worked in Academic Libraries since 2014 at York University, the University of Toronto, the University of Toronto Mississauga, as well as five years at St. Jerome's University in the University of Waterloo where I led the library revitalization and renovation project. As the map librarian I provide research and reference support, and instruction for cartographic materials and in Historic GIS. I am responsible for collection development and management of the Serge A. Sawyer Map Collection. I have expertise in, and can provide consultations on, digital humanities research methods, particularly in spatial and digital history.
I am currently the Co-Moderator for the OCUL-Geo Community and I am the Secretary for Association of Canadian Map Libraries and Archives.
Education
BA, History, University of Waterloo
MA, History, University of Waterloo
MI, Library and Information Science, University of Toronto
Research Interests
My current research interests lie at the intersection of Historic GIS, Historic Building Information Modelling, historic environment reconstructions, and knowledge mobilization and dissemination. I explore how research data and paradata can be imbedded in 3D models to be accessed by end users in immersive environments. My current work explores the use of procedural engines to produce accurate historic (medieval) landscapes and settlements using documentary and archaeological evidence and investigates how game engines and immersive technologies can enhance data discovery and access. I have also published on active and collaborative pedagogy in the humanities.