London Air Photo Collection App
Published on February 11, 2020
We're thrilled to launch the London Air Photo Collection App, a new tool for viewing aerial photography. The app is an improvement on the recently discontinued Google Fusion Tables, a web format for organizing and visualizing data tables.
The new app is more interactive and user-friendly and offers access to over 3,000 photos, all linked to their real-world location. With the app, you can do more than see London's aerial photography – you can discover the city's history.
Use it to explore your neighbourhood, conduct research, survey a site's history, and see how London has changed through the years.
Western Libraries' Geographic Information Systems (GIS) Specialist, Liz Sutherland, helped create the tool. She's excited to see what researchers can do with the new access. "This app allows you not only to peruse library collections but to visualize the geography of these items. With the power of GIS, we can unlock the potential of otherwise static collections," says Liz.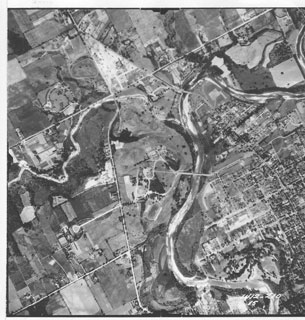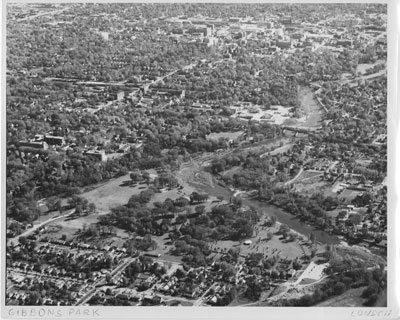 How it Works
There are four main actions available in the app.
Filter Collection lets you sort through the collections by year and explore the map to view information about individual photos. You can also search for a specific address and view all photos of that area.
Once you're focused on your area of interest, you can Select Area of Interest to choose the photos you'd like to download and view.
You can then export a spreadsheet of your list using Photo Spreadsheet, which allows you to download all the available digital photos and create a curated list of photos you'd like to view in person at the Map and Data Centre.
Chart Results graphs the number of photos you've selected or the number of photos in a collection.