Picking up library materials at your preferred Western Libraries location
Picking up library materials at your preferred Western Libraries location

If you need materials that are at a different library location, in storage, or held by an Affiliated University College, simply request the item and pick it up at your preferred location.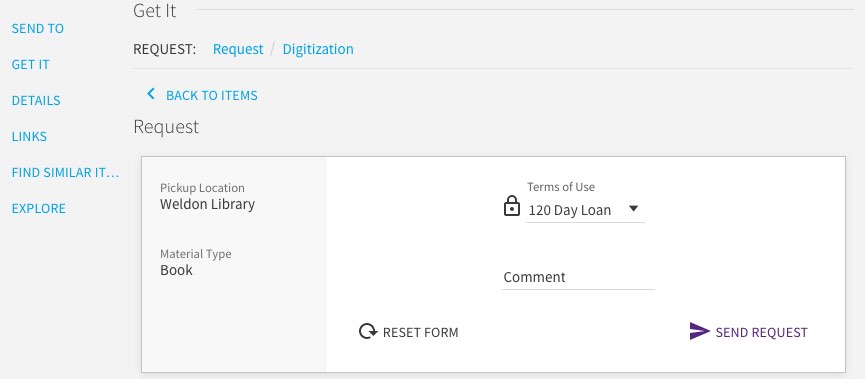 Short-term loan and reserve items can't be requested. They must be checked out and returned directly to their home library.
You can pick up your requested items within 7 days at any service desk. An email will be sent to you when the item is available. We'll hold your requested materials for 7 days. Items not picked up within this time are returned to the shelf or placed on hold for the next user.