Space Master Plan

For the latest on the Weldon renovations, visit weldonrenos.uwo.ca.
Vision Statement
Western Libraries provides learning and research environments that inspire and engage Western's learners, teachers, and researchers. Western Libraries' spaces are a dynamic, intellectual, and cultural hub for campus. Our libraries, in form and function, are a platform for learning, discovery, research, and community engagement.
The Western Libraries Space Master Plan provides a long-term road map for the transformation of our spaces and facilities for the 21st century – one that reflects your needs while offering the flexibility and resources for tomorrow's students and researchers, too.
Student, faculty and staff consultations and engagement, along with an examination of future directions in research libraries, guided the development of the Space Master Plan. You told us you want more varied learning and study spaces, more natural light, more technology-enabled spaces, and more inspiring places to learn, collaborate, and research.
Take a virtual tour through our reimagined spaces – through architectural sketches and photos from other libraries – as inspiration for what ours can become.
The D.B. Weldon Library
Digital Scholarship Centre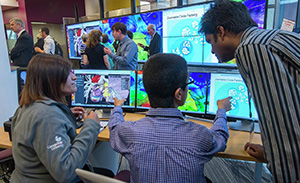 Imagine an immersive, technology-rich space that enables digital research and scholarship and fosters engagement and interdisciplinary collaboration.
Learning Commons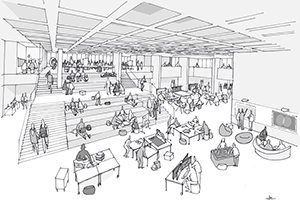 Gather with friends in this flexible, multi-purpose learning space. With bleacher-style stairs, it's both an everyday meeting place and a dynamic venue for events. Continue to the mezzanine level, which includes areas for student learning services.
Interconnected Spaces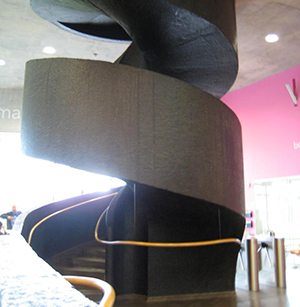 Discover our resources and learning spaces through new connections between floors. Spiral staircases invite exploration and movement.
Rooftop Reading Garden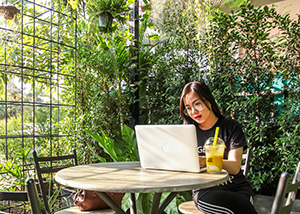 Imagine stepping outside for a breath of fresh air in an intimate, green environment for teaching, learning, events, and renewal.
Graduate Student Commons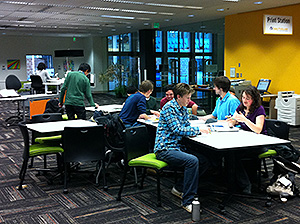 Photo by University of Washington Research Commons
Picture an exclusive spot for grad students – a place to consult, collaborate, work individually, or gather for community-building events.
Allyn & Betty Taylor Library
Maker Space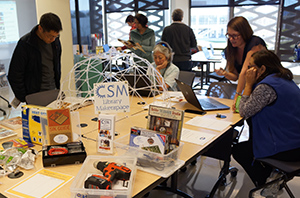 Photo by College of San Mateo Library
Envision a tech sandbox for digital learning and research activities, with tools, software and equipment for exploration and experimentation.
Interconnected Spaces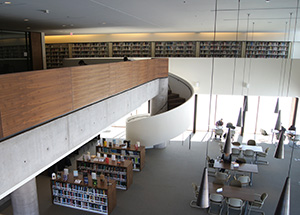 Move through the library more intuitively as the atrium adds new connections and overlooks throughout the three floors. Natural light and views of the outdoors offer inspiration.
Atrium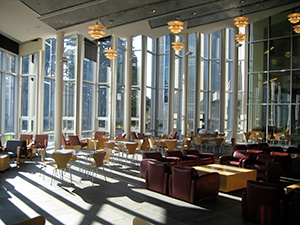 Photo by David Silver (originally posted to Flickr as the atrium)
Step into a spectacular multi-storey atrium housing a learning and research commons and a refreshed café, with potential for a new, more accessible entrance.
The D.B. Weldon Library
Allyn & Betty Taylor Library