Training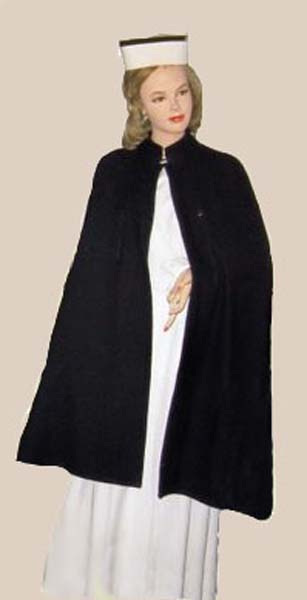 <![if !supportLineBreakNewLine]>
<![endif]>
Nurse's uniform. RMHCL
1 | 2 | 3 | 4 | 5 | 6
Training School for Nurses | Application | Training | Graduation
Accommodation and Recreation | The Faculty of Nursing at UWO
The training provided in the nursing school was rigorous. From 6:30 in the morning until 6:30 at night, they followed a continuous routine of carefully disciplined activity for accepting instructions in general care of the sick from a Registered Nurse, a Graduate Dietitian, or an Occupational Therapist. For example, they practiced poulticing and operating on the demonstrating doll, "Florence," in the demonstration room, learned childcare through the use of a demonstration baby, and acquired emergency and house nursing skills in the classroom. In addition, students were required to take courses at stated periods, which included lectures in such subjects as Anatomy and Physiology, Medicine and Surgery, Mental Diseases and Care of the Insane, Pharmacology and Therapeutics, Food and Dietetics, Central Hygiene and Nursing. During their work, students were required to wear their uniforms all the time and obey the strict house rules.
A six months affiliated course was offered by Victoria Hospital and St. Joseph's Hospital in 1925. Two nurse students at a time took practical training in these institutions. A similar arrangement was also made with the Metropolitan General Hospital in 1929. In October 1930, the duration of this course was increased to nine months. In these courses, each student received instruction in medical and surgical nursing, obstetrics, nursing of children, eye, ear, nose, and throat, and out-patient department.
Written examinations, chiefly on practical points, was conducted by the teachers, and supplemented by oral examinations when necessary. In 1909, the Board of Examiners of Medical Men started to conduct uniform examinations for all hospitals' training schools. Students, successful in the final examination and completing the standard and affiliated courses, were eligible to become Registered Nurses in the province. Diplomas and badges were presented to the graduate, certifying training.