Testimonials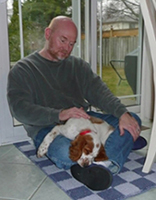 "As Cary was an avid reader and lifelong learner, he was naturally a strong supporter of academic libraries. My digital bookplate tribute to Cary is lasting - it will always be there, visible and accessible, and that's important to me."
- Anne Daniel, on why she honoured her husband's memory with a digital bookplate.
"People like Rachel do not come along every day; she is an amazing gift to the Faculty of Education and to students everywhere and that is why we decided to honour her in this way."
- Wendy Crocker, a spokesperson for "Heydon's Scholars," a group of students who study under Dr. Rachel Heydon, Professor in the faculty of Education.
"My wife and I wanted to congratulate Sommer on being accepted at Western. We were also looking for something that would link her to the University and give Sommer a sense of pride to be part of Western. The digital bookplate was the perfect gift."
- Steven Foster, on why he and his wife chose a digital bookplate for their daughter.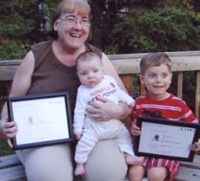 "Knowing my gifts provide every single student access to our finest collections, now and in the future, is a perfect way to celebrate my 35 years here at Western Libraries."
- Debbie Holme, explaining why she celebrated her work anniversary by creating bookplates for her two grand-nephews.
"At this stage of life, what are older people looking for? To know that their life has been worthwhile."
- Margaret Martin Gardiner, on why she celebrated her mother's 101st birthday by presenting her with a digital bookplate.
A digital bookplate is a "fitting and appropriate recognition from the staff and libraries, as Dr. O'Sullivan has always been a library supporter, and an advocate for the importance of literacy."
- Christena McKillop, then Director of the Education Library, on why she and her staff recognized Dr. Julia O'Sullivan's tenure as Dean of Education with a digital bookplate.